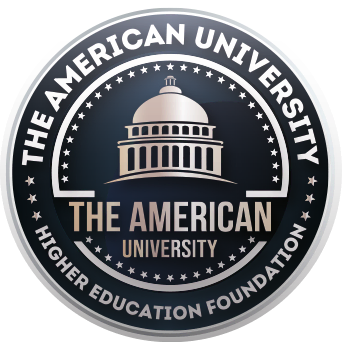 The Modern Way to Learn!
THE AMERICAN UNIVERSITY OF HIGHER EDUCATION was founded in 1976 to meet the needs of professional men and women from all areas of business, industry, and education whose geographic, professional, or personal time limitations kept them from completing their education. Originally, the University's goal was to offer distance learning undergraduate and graduate degree programs to working adults who were looking for a realistic method for completing their education without returning to the traditional classroom setting. That continues to be our goal today, as we support new generations of students to reach their educational goals.
All degree programs at The American University of Higher Education share the following common goals:
To enable students to acquire a body of knowledge in a specific discipline.
To think critically.
To improve student abilities to make significant contributions to the missions of their employers.
To use student knowledge to improve the functioning of the communities in which they live and work.
To enhance student personal satisfaction.
To improve a student's level of confidence and self-esteem through the accomplishment of long term academic goals.
To provide a pathway for students to continue the pursuit of additional life-long learning experiences.
THE AMERICAN UNIVERSITY OF HIGHER EDUCATION's mission is to offer quality , affordable, flexible, online undergraduate and graduate educational programs that are valuable both personally and professionally to our students.  With programs that are comprehensive, current and supported by qualified faculty and staff, we are committed to keeping pace with the needs of an ever changing marketplace.
In developing and evaluating programs of study, the University seeks to continually improve its existing nontraditional programs. To ensure ongoing program excellence, responsibilities are shared between qualified faculty and administrative staff.